Local fitness business chooses Virtual Landline to convey more professional image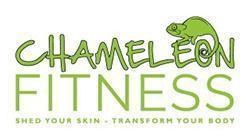 Chameleon Fitness is a local nutrition and lifestyle business, based in Wiltshire.
Chameleon Fitness's experienced personal trainers provide knowledge, skills, and psychological support to enable people to completely transform body and mind. Through the fundamental pillars of nutrition, exercise and motivational coaching & mentoring, the staff at Chameleon Fitness are dedicated to helping you become the change you want to see in yourself.