The good news is that you can avoid all the hassle and keep your existing phone number by transferring it to Virtual Landline. This is known as porting a phone number. It's an easy and quick process that could be applied to a landline phone number. 
If you are considering porting you should first check with your current service providers whether porting is allowed or for any additional costs that you might be charged.The best part in Virtual Landline is that you can transfer your existing landline phone number to our servers at no additional cost.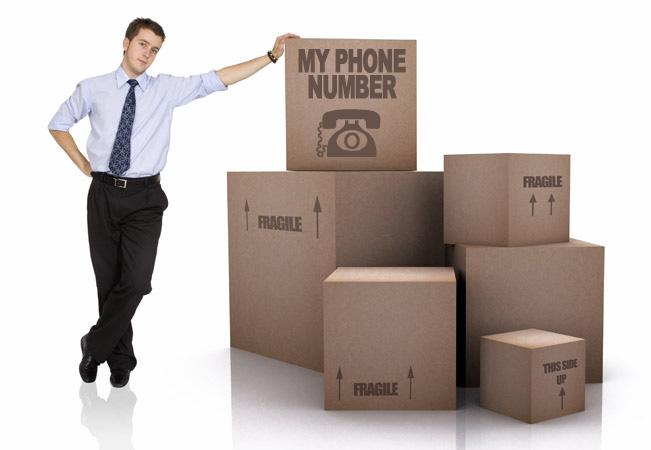 How to port your existing landline phone number to Virtual Landline?
During registering for Virtual Landline you'll be prompt to choose either a local, national, 0800 number or port an existing one. Simply, select the option 'existing number' and follow the steps afterwards
On the next step, you will be asked to provide additional information such as your current provider's name and a proof of ownership for the existing landline phone number you want to port
We've ported phone numbers from almost any provider in the UK (BT, Virgin, TalkTalk) however, we strongly advise to get in touch with your current provider in case you are unsure if they allow porting or whether you'll be charged an additional cost.
How long does it take to port my phone number?
Usually, it happens pretty quickly, but sometimes it may take up to 3 weeks for your number to be ported. 
Benefits of porting your phone number to us:   
1) Flexibility and Mobility 
Using a cloud-based telephony service like Virtual Landline allows transferring your existing number to the cloud, meaning that your phone number stays with you anytime, anywhere. That way you can make calls from anywhere in the world, take your number with you when relocating or enjoy the benefits of running your business from a single mobile phone.
2) Saves you Money 
By porting the phone number to the cloud your landline connection is no longer dependent on a physical address and you don't have to pay for an expensive line rental anymore or a fixed BT contract. With Virtual Landline you get the flexibility of our monthly rolling subscriptions, meaning that you can stay with us if you want, or you can leave the service, without any hidden penalty charges or tie-ins.
3) Enjoy many free features 
Our founder has built his business from zero, so he knows that running a small business or a start-up isn't an easy task. That's why Virtual Landline is designed to give you initial support and opportunities to grow. So with every subscription, you'll get:
Free app
Free £5 calling credit
Free Voicemail to Email service
Cheap calls abroad
UK-based phone support
Many tips and how-to guides on improving your business reputation
4) Grow your business with Virtual Landline's Pro-Features 
Recently we introduced many new features tailored to give your business a more professional flair. Each one of these features gives you the opportunity to look like a bigger and more professional enterprise and it's up to you to chose the one that best fits your business needs.
Can home users port landline numbers to Virtual Landline?
Virtual Landline is also appropriate for individual users, who want a UK landline number without being tied to a physical address. It's perfect if you are relocating and want to keep your old number or if you're looking for a cheaper solution than a fixed BT line.